The Science of Cultivation
We never stop evolving. Call it human nature; since the dawn of time we have been driven by the need to gaze into the infinite. We believe that cannabis grown in a precisely automated environment by a skilled and passionate team - the perfect blending of science and humanity - is the future of this industry. Why are we so confident? Because years of research and experimentation, as well as a comprehensive understanding of every part of the process, have been applied towards crafting and cultivating cannabis with very specific and intended outcomes - all to give you the best possible experience.

Our customers are at the heart of our entire operation. We strongly feel that cannabis has the tremendous potential to change the life of millions of Canadians, and we want to be a trusted and coveted part of every single one of those stories.
Single Strain Rooms
Just like our customers, no two strains are alike - and this applies to our cultivation process as well. Each strain is grown in an isolated environment tailored to meet that plant's exact needs. From seed to store, we are committed to making sure you have access to the best possible product.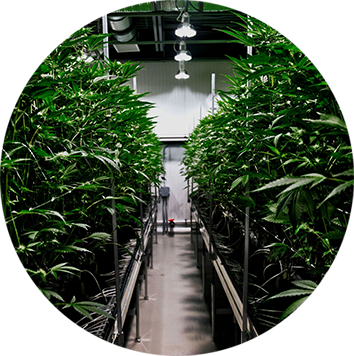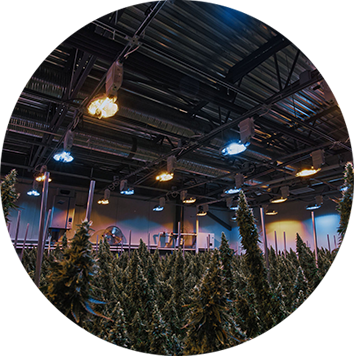 Fully Automated
Environmental Controls
Technology where it matters, and a human touch where it counts. Our computer automated controls deliver the correct nutrients and water in a carefully-managed environment, and our team ensures that each plant is cultivated, trimmed, and harvested properly in order to guarantee superb quality from beginning to end.
Full Term Flowering Cycles
We prefer the F-word over the S-word. Flexibility over Schedule...what did you think we meant? We understand that plants don't follow a set calendar, and what works for one may not be sufficient for its neighbour. Our team - not the calendar - determines when each plant is ready to progress to the next phase. In fact, we designed our entire facility and production process around this need for flexibility, which means that every crop can live up to its full potential.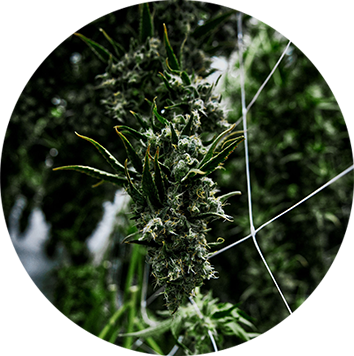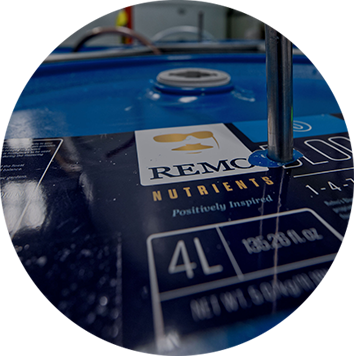 Ozone & UV
Water Treatment
It's no secret here at Joi that we have a passion for all things green - and that includes this planet we all share. We want our facility to be as sustainable as possible. Our Ozone and UV Water Treatment processes use electricity and light to eliminate unwanted inorganic, organic, and microbial contaminants from the water on a molecular level without any residual chemical byproducts. And, unlike standard reverse-osmosis methods, Ozone and UV treatment doesn't waste any water.
Grown in Alberta
We're proud to be 100% Albertan owned and operated, and just as proud to be part of a thriving Cannabis market. You will have access to our world-class products in many more locations soon.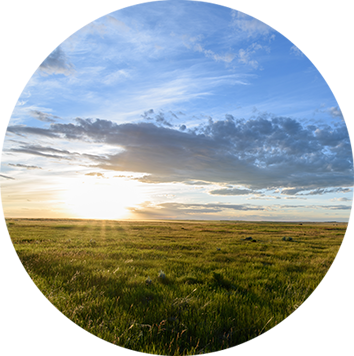 Post-Harvest Care
Our post-harvest care is an integral in our craft process. After hang drying each whole plant for 11-14 days, we carefully trim flowers by hand to preserve their quality and integrity. We cure and store the product in specialized sealed containers to maximize terpene profiles and maintain the perfect level of humidity in Alberta's excessively dry climate. The precise engineering behind our processes ensures that the cannabis you enjoy will deliver the absolute best in taste and experience.
Obsessed With Perfection
Joi Botanicals has one goal: to deliver a craft cannabis experience for people with exquisite taste. The precise engineering behind every stage of our process, right up to our minimalist glass packaging, is designed with this in mind. It's this meticulous attention to detail that sets Joi Botanicals apart in both our industry and in your living room.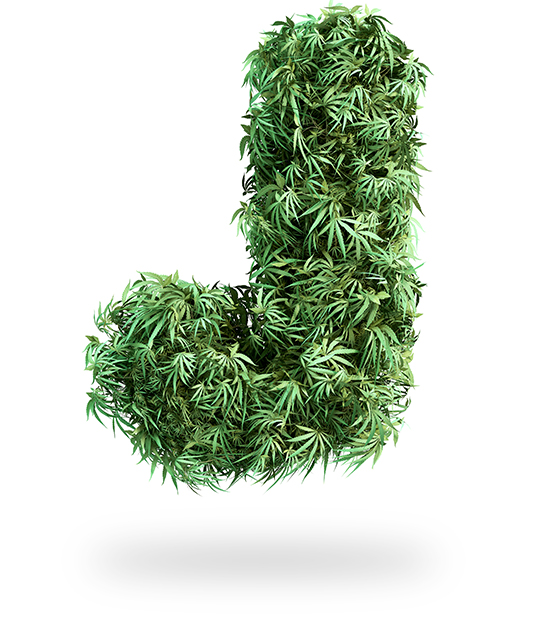 Find out what's growing.
Sign up for our newsletter for updates on Joi & what we're harvesting next.