Strain Information
Do you want to learn more about your favourite strains? Just click on each of the strains below to download our custom information cards and discover the one that's right for you.
About Joi
Inspired by innovation, proven by science, and driven by our customers - these are just a few of the reasons why JOI Botanicals is the superior choice for cannabis. Please download the information card below and learn more about why JOI stands above the rest.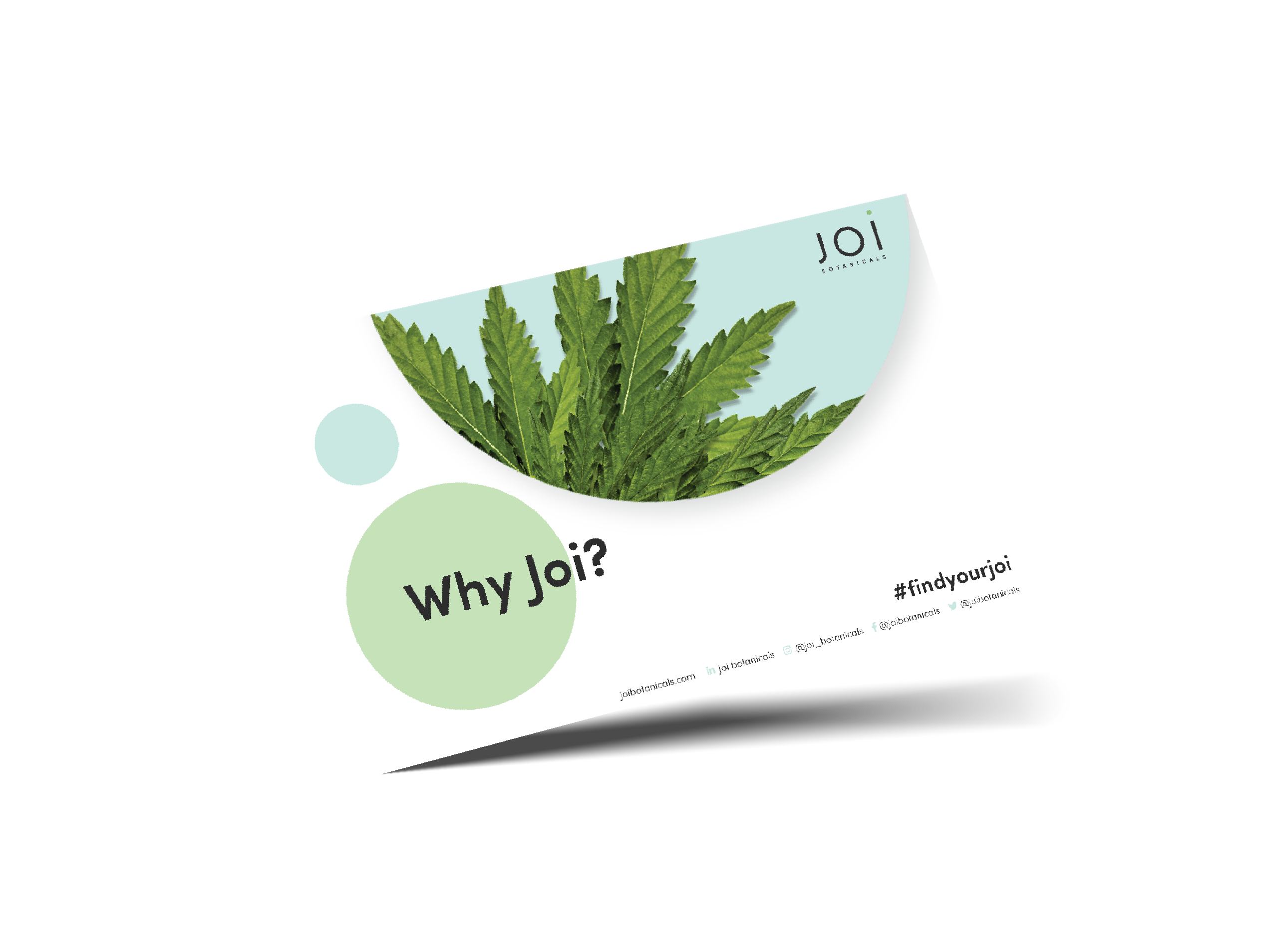 Why Joi?
Download
Find out what's growing.
Sign up for our newsletter for updates on Joi & what we're harvesting next.