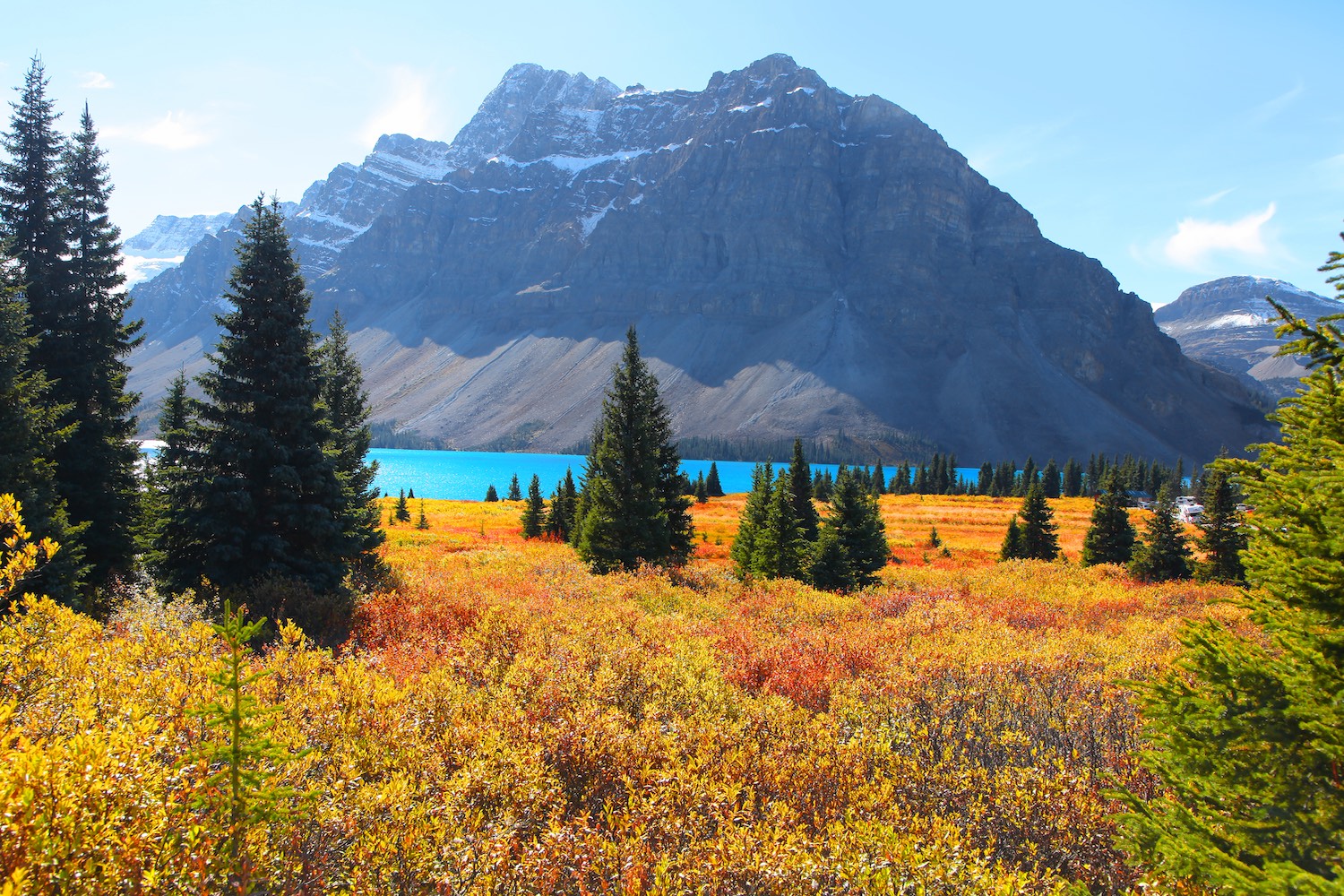 The Top 10 Fall Activities in Alberta for Cannabis Enthusiasts
As the leaves turn vibrant shades of red and gold, and the crisp autumn air sets in, cannabis enthusiasts in Alberta have the perfect backdrop to enjoy their favorite herb. Fall in Alberta is a magical time, and there's no better way to embrace the season than by indulging in some cannabis culture. Whether you're a seasoned stoner or just looking to enhance your autumn experience, we've compiled a list of the top 10 things to do in Alberta for fall. So, grab some herb, your trusty rolling papers, and let's embark on an unforgettable journey through the Joi of autumn!
Explore Banff National Park: Alberta's natural beauty shines even brighter in the fall. Pack a backpack with your preferred cannabis products and head to Banff National Park for a day of hiking, wildlife watching, and awe-inspiring scenery. Just remember to follow all park regulations and consume responsibly.
Pumpkin Patch and Cannabis Pairing: Alberta's fall season wouldn't be complete without a visit to a pumpkin patch. Bring along some cannabis-infused edibles or vape pens to elevate your pumpkin-picking experience. Carving a jack-o'-lantern has never been more fun!
River Valley Walks in Edmonton: Edmonton's River Valley offers a serene setting for a leisurely walk or bike ride. Roll a joint, take in the beautiful fall foliage, and unwind in this urban oasis.
Cannabis-Friendly Airbnb Getaway: Book a cannabis-friendly Airbnb or cabin for a weekend getaway. Enjoy the cozy ambiance, savor some edibles by the fire, and relish the tranquil fall atmosphere.
Cannabis and Art: Spend a rainy fall day indoors by exploring Alberta's vibrant art scene. Visit art galleries, studios, or even take a pottery class while enjoying your favorite strain for an enhanced creative experience.
Cannabis-Infused Cooking Classes: Embrace your inner chef by taking a cannabis-infused cooking class. Learn how to create delicious edibles like cannabis-infused pumpkin pie, apple crisp, or caramel apples for the ultimate fall feast.
Haunted House Tours: October brings Halloween, and what better way to celebrate than with a visit to one of Alberta's haunted houses? Enhance the spooky experience with a well-chosen strain, and don't forget to share ghost stories afterward.
Nature Meditation with Cannabis: Find a quiet spot in the woods or a serene lakefront, bring some cannabis tinctures, and practice mindfulness and meditation surrounded by the soothing sounds of nature.
Cannabis-Friendly Yoga Retreat: Unwind, stretch, and enhance your sense of well-being with cannabis-infused yoga. Many retreats in Alberta offer cannabis-friendly yoga sessions designed to relax your body and mind.
Fall Cannabis Harvest: If you're lucky enough to have a cannabis plant or two in your garden, fall is the perfect time to harvest. Invite friends over for a trimming party and enjoy the fruits of your labor with a fresh, homegrown joi-nt.
Autumn in Alberta offers a rich tapestry of experiences for cannabis enthusiasts. Whether you prefer to be surrounded by the tranquility of nature, get creative with cannabis-infused cooking, or explore the arts and culture scene, there's something for everyone. Just remember to consume responsibly, follow local laws, and savor the moments that this beautiful season has to offer. Happy fall, and may your cannabis adventures be as colorful as the leaves on the trees! #Findyourjoi
-The Joi Team